Cosmofarma ReAction
2021
Thanks to all of you who contributed to make this edition EXTRAORDINARY!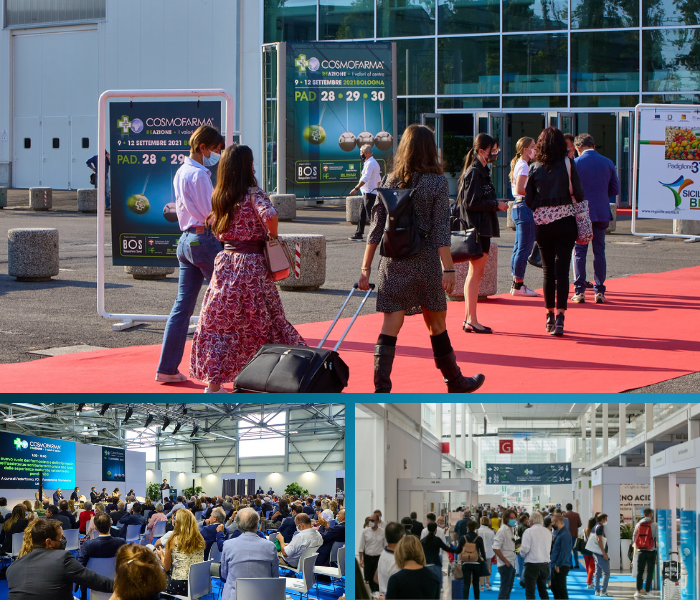 The Exhibition
Cosmofarma Exhibition is the pharmacy world's leading European event for the
Health Care and Beauty Care sectors and all pharmacy-related services.
With its 150 hours of conventions, conferences and ECM courses,
represents an exceptional opportunity for up-to-the-minuteprofessional training, interaction and discussion
that cannot be missed in the current climateof constantly developing regulations and policies.
Wishing to exhibit?
Our exhibition organizing office will be glad to provide you all the information you need to participate in Cosmofarma 2021.
Wishing to visit?
Would you like to receive detailed information to attend Cosmofarma 2021? The exhibition organizing office is at your disposal to provide all the necessary support.
Request information about Cosmofarma Exhibition